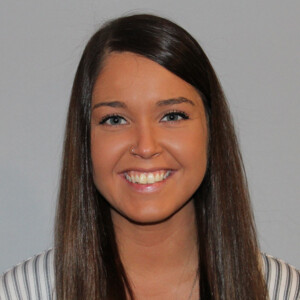 My name is Emily and I have been an RMH Team member for four years this upcoming March. I started my career at RMH as a CSR at the Walk-In Care and since then, I completed the CCMA course that was initiated by RMH through Ivy Tech. I was honored to be a part of the first class that was chosen, to excel in this course, and expand my knowledge in health care.
Since working at the Walk-In Care clinic as a CMA, I have gained an understanding of what patient care truly is and found a passion for helping others. I find joy in the patient interaction I get to experience every day. Knowing that we have a facility, such as the Walk-In Care, to provide immediate care for the people in our community makes me proud to work as a team member through RMH.
I cherish the relationships that I have developed with my coworkers and appreciate the help and support they have shown me. I could never put into words how much I look to them as my second family and I can truly say that I have never worked in a facility where I enjoy coming to work and working alongside my coworkers every day.
The culture here at RMH is transparent with their interaction and productivity among their employees. Along with its environment, I tend to find myself more motivated and eager to achieve not only the goals that I have set for myself but the goals that we have in our department as well. I am truly thankful for the many opportunities that RMH has given me and look forward to where my career may lead me in the future!