Rush Memorial Hospital has been committed to professional development and community education since establishment in 1950. In 2021, we developed a formal training and development program. Rush Memorial Hospital hired its first Director of Training and Development to support this ongoing effort to expand education and career training opportunities for our teams and community. Rush Memorial Hospital is in constant pursuit of excellence and we believe professional development and community educational program offerings make a difference. We provide many professional development resources and look forward to helping you pursue your professional goals!
Career Growth Programs
Certified Clinical Medical Assistant Program (CCMA)
Want to work in a healthcare office such as Walk-In Care, Family Practice, Pediatrics or Specialists? Becoming a CCMA might be the right next step for you!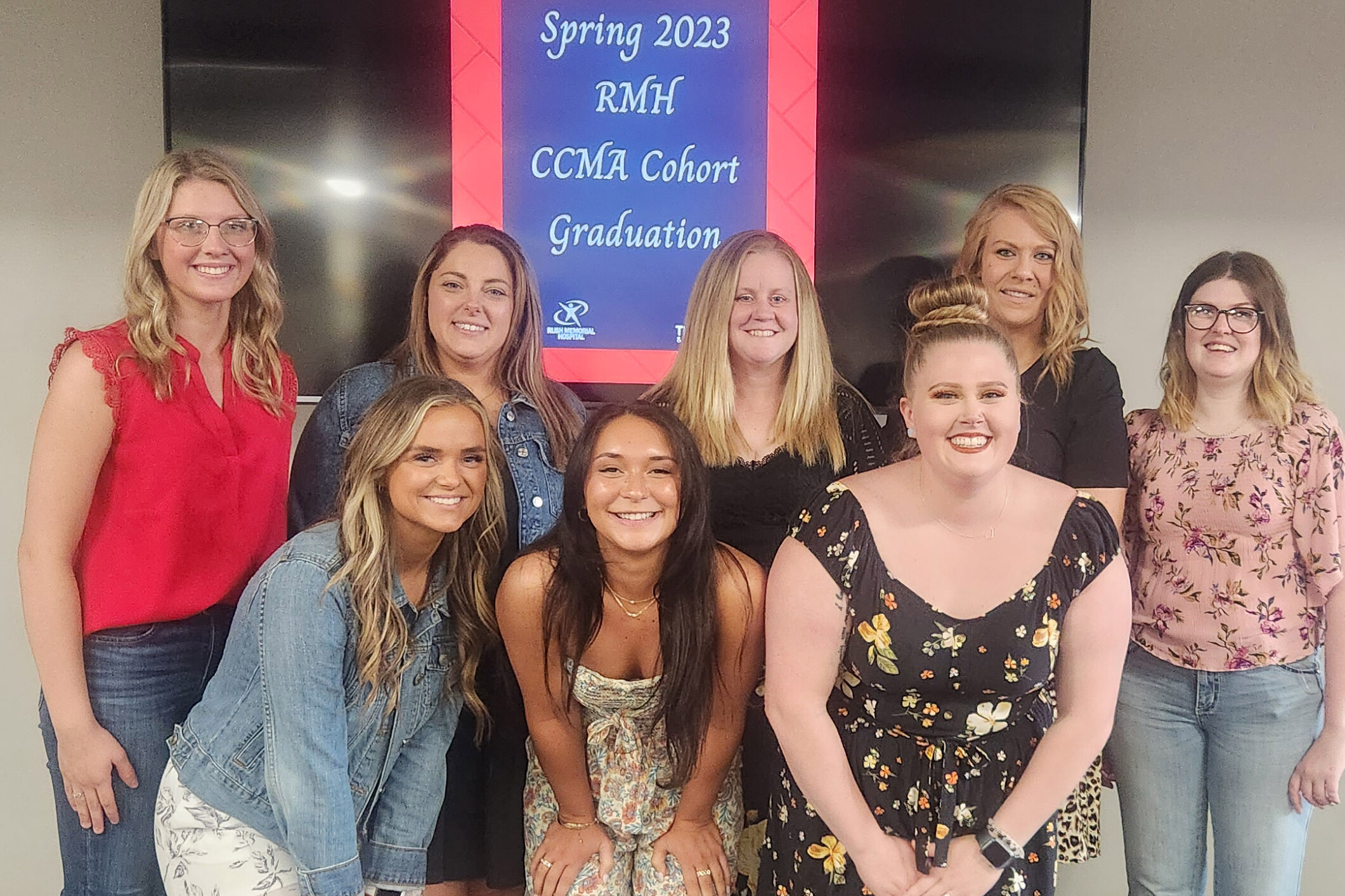 Curriculum through Ivy Tech Richmond provides instruction in taking and recording vital signs, preparing patients for examination, patient education, and assisting the physician during the exam. Collecting and preparation of laboratory specimens and basic laboratory tests is covered. The course prepares CCMA learners for the administration of medication, venipuncture, ECG, and wound care. In addition, the program provides a basic understanding of the clinical and administrative duties and responsibilities of a CCMA pertinent to medical offices.
Learners who complete the program with a passing grade earn Ivy Tech college credits and take the NHA (National Healthcareer Association) CCMA exam to become Certified Clinical Medical Assistants
Classes are two nights a week 6:00-9:30pm for 12 weeks at Rush Memorial Hospital. 
I really enjoyed completing the first CCMA cohort course program that Rush Memorial Hospital provided right here on the hospital campus! I loved that it was convenient with my work schedule and very hands on learning experience throughout the entire course. I would especially encourage anyone wanting to acquire new skills and provide exceptional patient care to apply for this program!

Joni Peters CCMA (former Customer Service Representative)
Medical Laboratory Technician (MLT)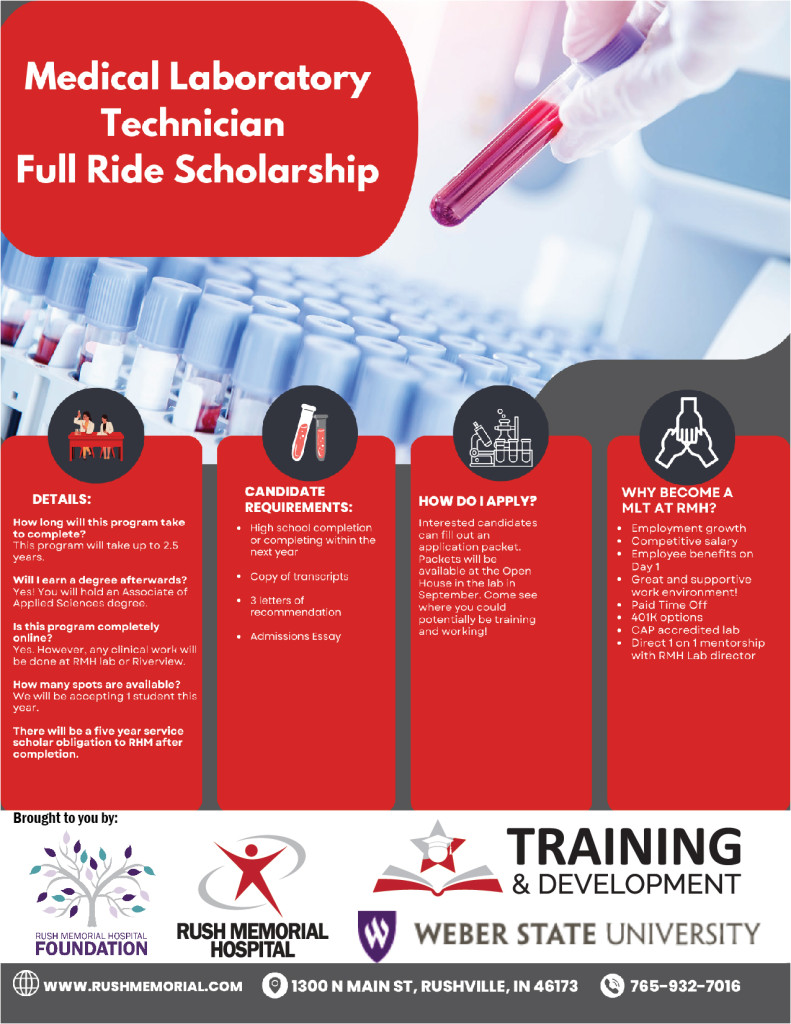 American Heart Association Programs
AHA Heartsaver CPR & AED
Rush Memorial Hospital Heartsaver CPR & AED teaches CPR for Adults, youth and infants. This is designed for community members and non-clinical RMH Team Members. This class is not for healthcare providers.
For more information contact Erin Luellen: erin.luellen@rushmemorial.com
AHA Basic Life Support (BLS)
Rush Memorial Hospital BLS teaches CPR and basic life support skills to healthcare professionals that may be performing life support functions both in hospital and pre-hospital.
Skills Assessed include: CPR, Chain of Survival, Use of AED, Ventilation, Effective Multi-rescuer teams, respite of airway obstruction
For more information contact Erin Luellen: erin.luellen@rushmemorial.com
Community Professional Educational Classes
Corporate trainings available to Rush County community public servants upon request.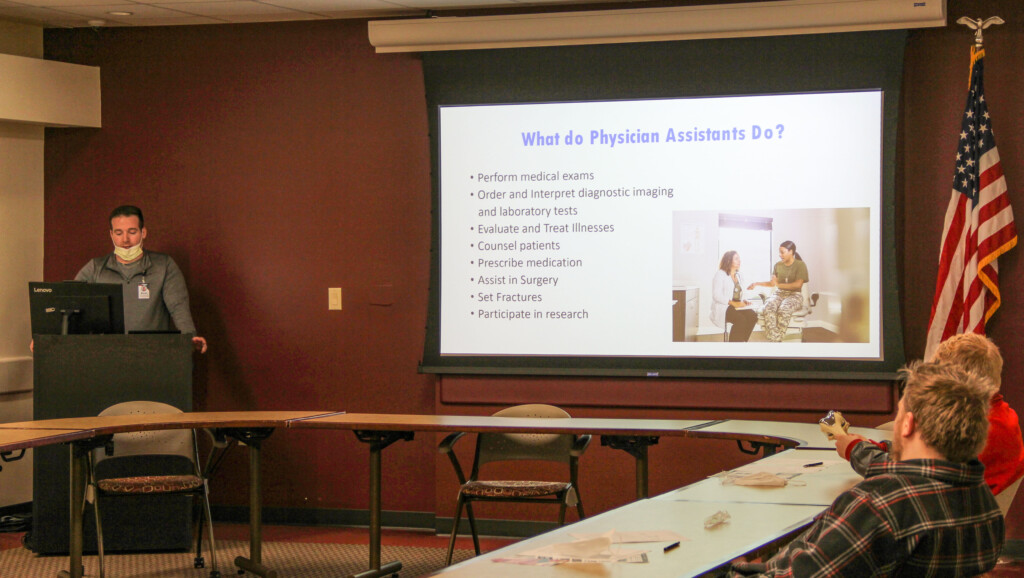 Examples include:
Sudden Infant Death Syndrome
Car Seat Education
Rushville Consolidated High school Onsite Education Bio-Med Sessions
Others as needed
Community Education
At Rush Memorial Hospital, we provide classes that equip you with the necessary resources and assistance to effectively manage all aspects of your diabetes.
Internal Professional Development & Continuing Education Resources
AHA Certifications are supported for all team members in a hybrid approach.
Non-clinical Team Members:
Clinical Team Members:
AHA Basic Life Support (BLS)
AHA Advanced Cardiovascular Life Support (ACLS)
AHA Pediatric Advance Life Support (PALS)
Professional Development Resources
trueU
Rush Memorial Hospital partners with trueU because we believe that our people are what make us successful.
trueU provides Rush Memorial Hospital team members virtual learning opportunities for personal and professional development, as well as, an online learning portal with accessible education available at your convenience. trueU educational resources range from time management tools to crucial conversations.
EBSCO Dynamic Health
Dynamic Health is available to all team members through the RMH. Dynamic Health provides educational resources available to nursing and allied professionals. The RMH Dynamic Health portal can also track use for provide CEUs to team members.
Annual Clinical and Non-Clinical Skills Fairs
Both our hospital based and outpatient team members have the opportunity to review skills in-person each year on skills ranging from customer service & phone use to ventilation.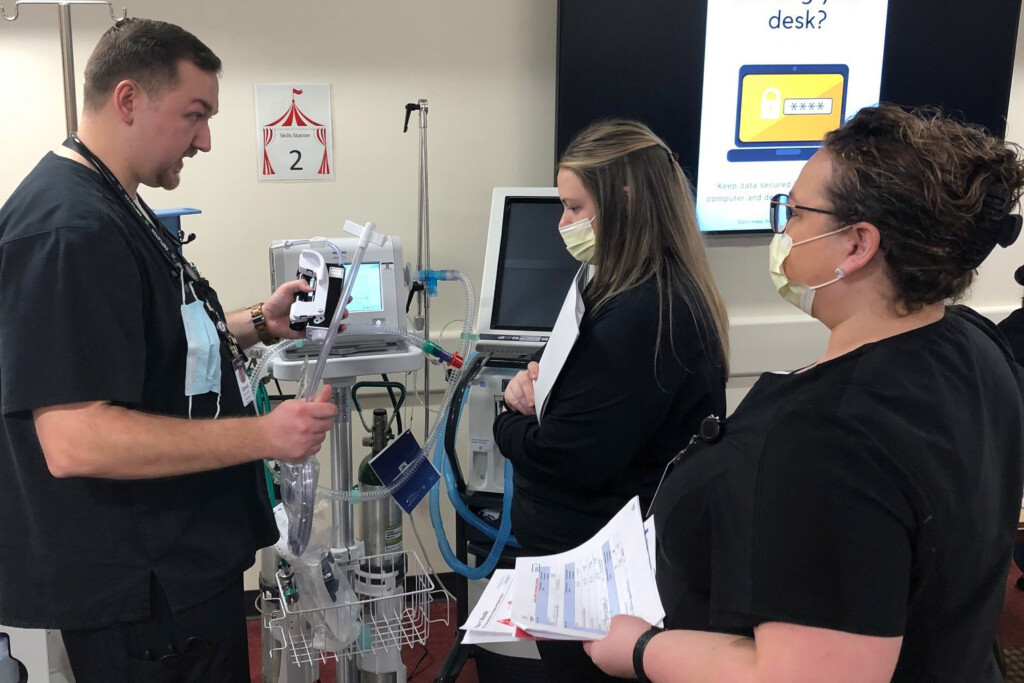 I feel as if the Skills Fair is a great way to re-learn the skills that you do in your day to day job but also a good way to learn some things you may not know that other departments do and go over some of those duties. I personally enjoy the skills fair just because I enjoy getting to be refreshed on things such as AIDET or new Infection Control policies! The "carnival" like games and popcorn that is provided is also a plus as well!

Madison Fulton
Lunchtime Learning Sessions
Rush Memorial Hospital providers work with Training & Development to provide virtual lunchtime learning sessions for the entire Rush Memorial Hospital team.
Suburban Health Organization Continuing Education Opportunities
As a member of Suburban Health Organization (SHO), Rush Memorial Hospital team members are able to access and obtain continuing education through programming provided by SHO free of charge.