At Rush Memorial Hospital, our culture is what sets us apart. We strive to create an environment that promotes positivity. We encourage respect, collaboration and trust among our team members. Team members receive recognition for great work and are provided opportunities for professional development. Team members are valued and supported and in this environment, work together to achieve excellence.
Employee Recognition Programs
Years of Service Awards
Team members receive a special award to commemorate their years of service at 1 year, 3 years and 5 years then continuing every 5 years.
RUSH Recognition Program
The R.U.S.H. Award (Respect and Unity Start Here) recognizes team members that display a continual pattern of putting their best foot forward to serve our patients, community and fellow team members. Team members are nominated for going above and beyond and exemplifying the R.U.S.H. initiative to make Rush Memorial Hospital great!
Quarterly winners are announced in March, June, September, and December.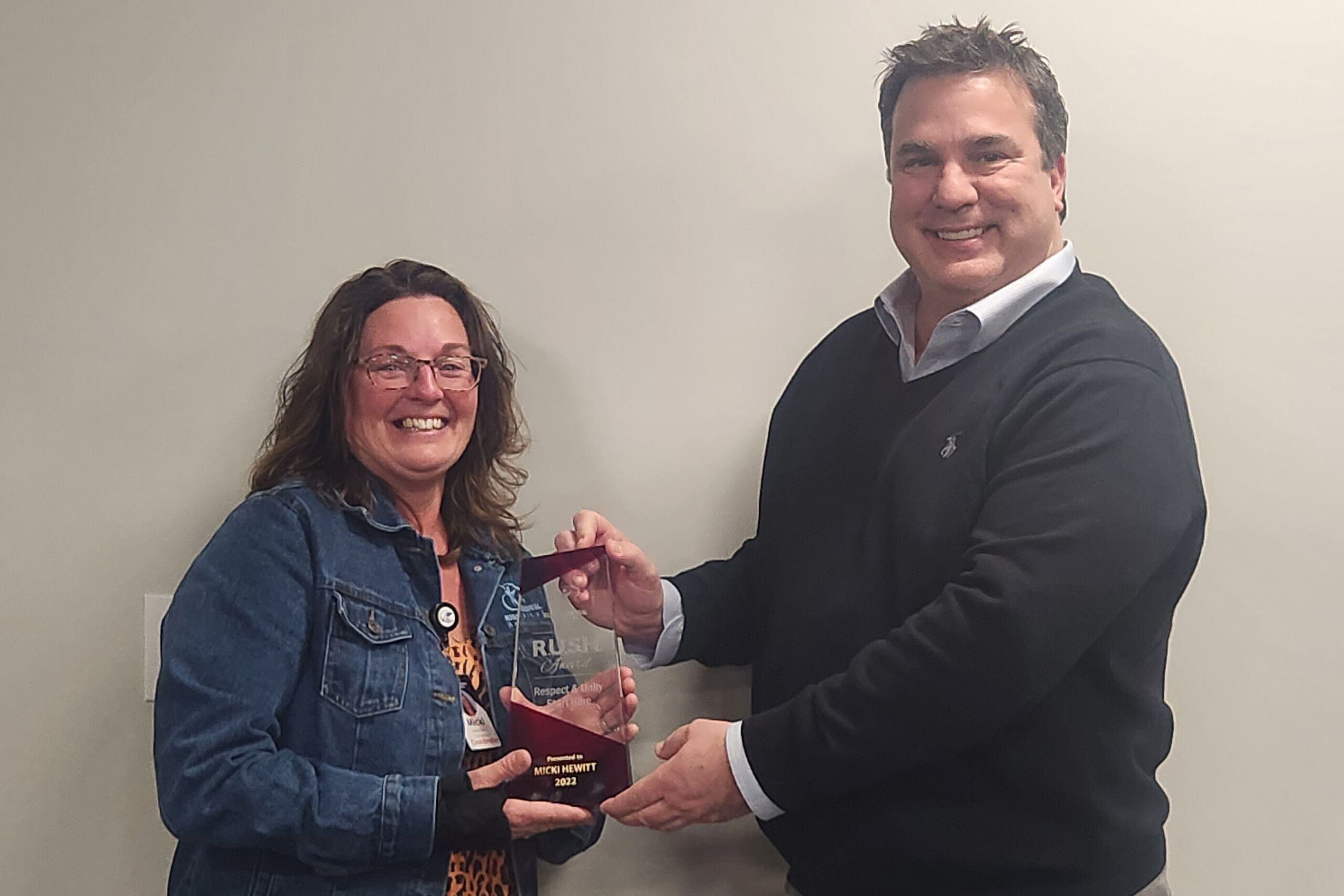 Quality Star Award
The Quality Star Award recognizes a Department/Program monthly that has shown commitment toward their Key Performance Indicator goals. At the end of the year, a Quality Star of the Year Award recipient is chosen.